Going small has become a phenomenon on a global scale. The tiny house movement was born out of a desire for a simpler, more sustainable and socially conscious life, and this philosophy resonates with many people across the world. And as the popularity of tiny homes keeps on growing, so do the creative ways of capitalising on their small footprints.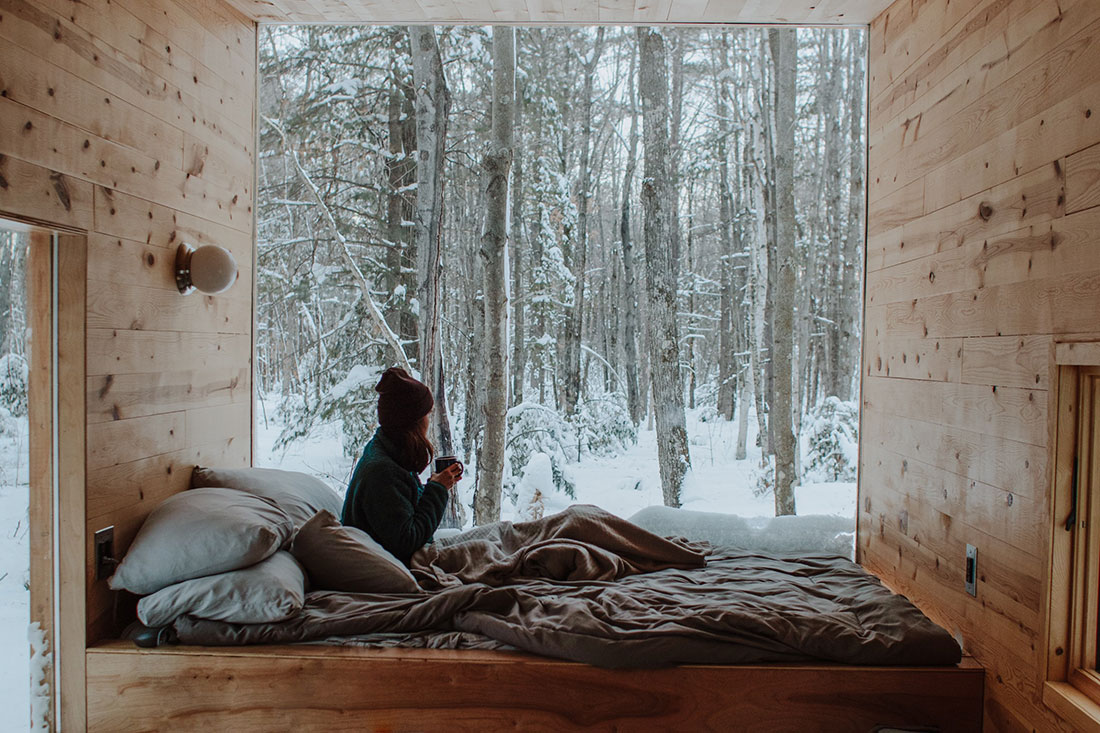 With the desires for flexible living, environmental consciousness and maximising outdoor space that lay at the heart of the tiny house movement came the demand for a whole range of construction materials and spatial solutions that would help enable those types of spaces.
From shipping containers and semi-trailers, to fully on-grid timber builds – architects and designers are constantly evolving and finding more innovative materials with which to create these bite-sized residences.
And while their tiny envelopes might look modest on the outside, the interiors are designed in a way that maximises available space, enabling the occupants to retain the benefits of a larger home, with a plethora of fold-out, flip-up, raised and concealed elements making it possible.
Many elements need to have multiple purposes in order to incorporate all the creature comforts of a larger home. And one of the main spaces not many tiny house owners want to compromise on the comfort of is the bathroom.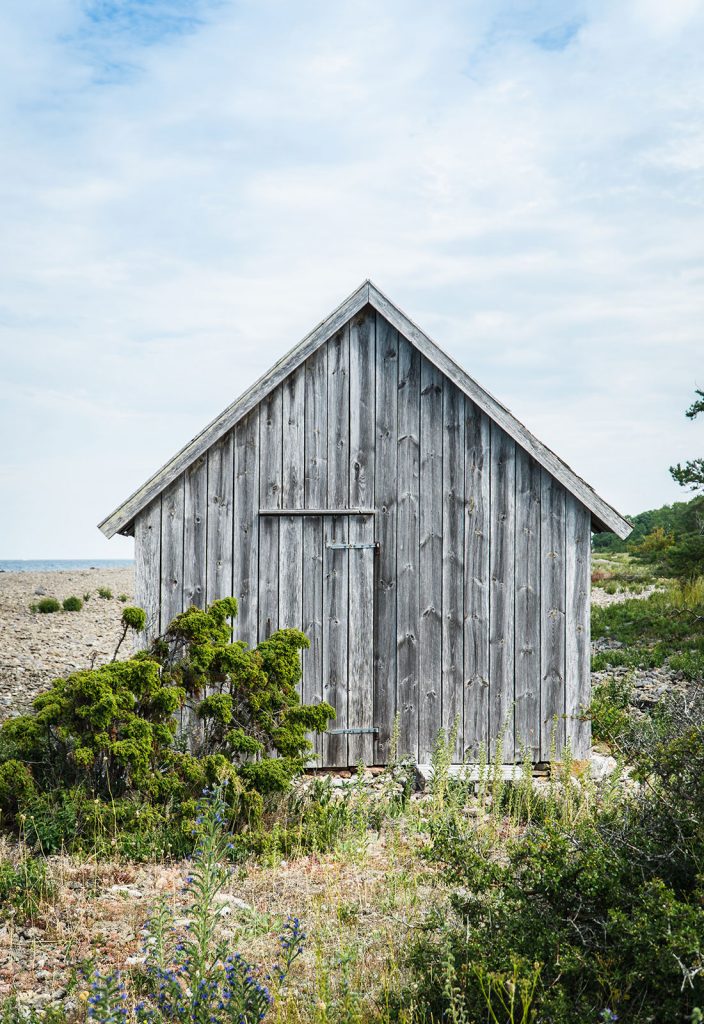 With a footprint that is often 3.5 sqm or smaller, designing a bathroom for a tiny home can be challenging. The ability to maximise such a small surface to accommodate a toilet, shower and a sink at a bare minimum – and ensure the space is usable – requires smart spatial solutions and the right products. Luckily, designers have myriad options that will create a functional, beautiful bathroom in a tiny house.
Bathtubs can certainly be a source of comfort. But as popular as baths can be in bigger spaces, inserting one in a tiny home's bathroom means giving up valuable space. That's why, in the vast majority of small homes, the shower is a much more preferred option for personal hygiene needs. And while modern shower design solutions can bring the same luxurious feel as a bathtub, they do so with a much smaller footprint.
A sliding shower screen or a frameless glass shower screen are excellent options for a tiny space, as they don't require the extra space that would be needed for a swinging door. The frameless glass shower screen creates a useful space segmentation without introducing visual barriers, plus it eliminates water run-off to other parts of the bathroom. The lack of solid walls creates visual consistency which adds a more ample feeling of space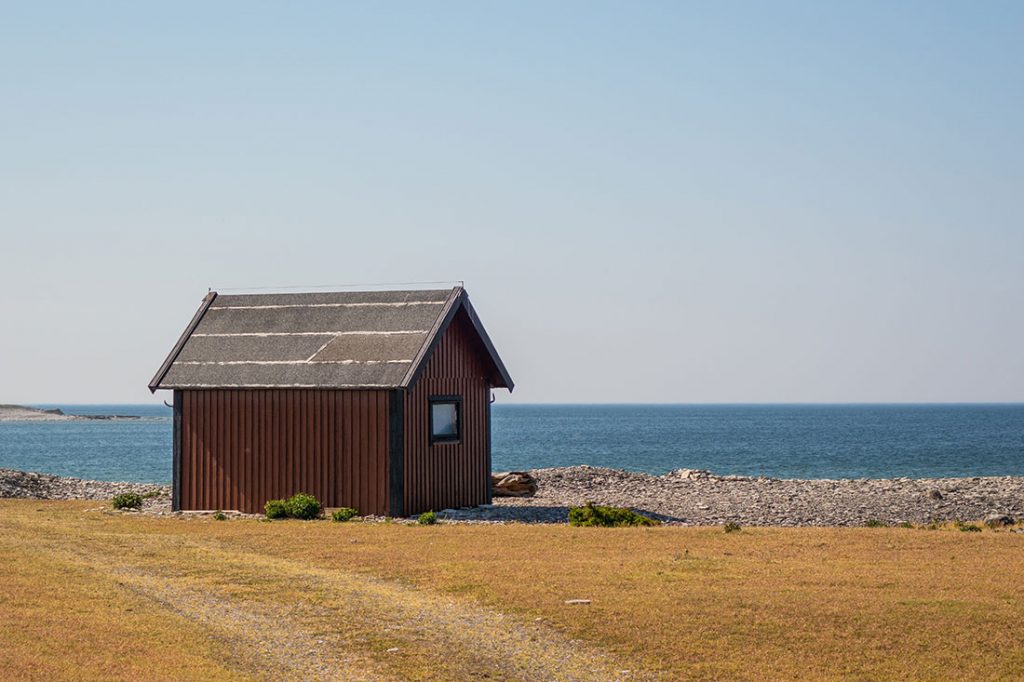 Corners lend themselves as convenient shower locations in both bigger and smaller bathrooms. Often difficult to use effectively, corners can be a great way to add a walk-in shower to a tiny home's bathroom, maximising the space and making the rest of the room more comfortable to organise.
When it comes to washbasins, again, it is vital to maximise the efficient use of space and storage options around the basin. Floating basins can be ideal in this regard as shelving units can be placed both above and below to ensure no functional space is lost. Similarly to showers, corner basins can also be a great way of utilising tricky space. Combined with smart storage options, they can save a significant amount of space.
While showers and washbasins offer a lot of flexibility, the toilet is one of the elements of the bathroom that can't be compromised in the same way. However, using the space around the toilet can assist in maximising the efficiency of the area.
Toilet tank basins can be an excellent way to save a lot of space – and conserve water. These sinks sit atop the toilet cistern and tap into its refill operations to provide fresh water, offering an environmentally conscious and spatially considerate solution. Otherwise, utilising the space above the cistern for minimalistic shelving is a smart and efficient way to maximise usable storage space in the bathroom.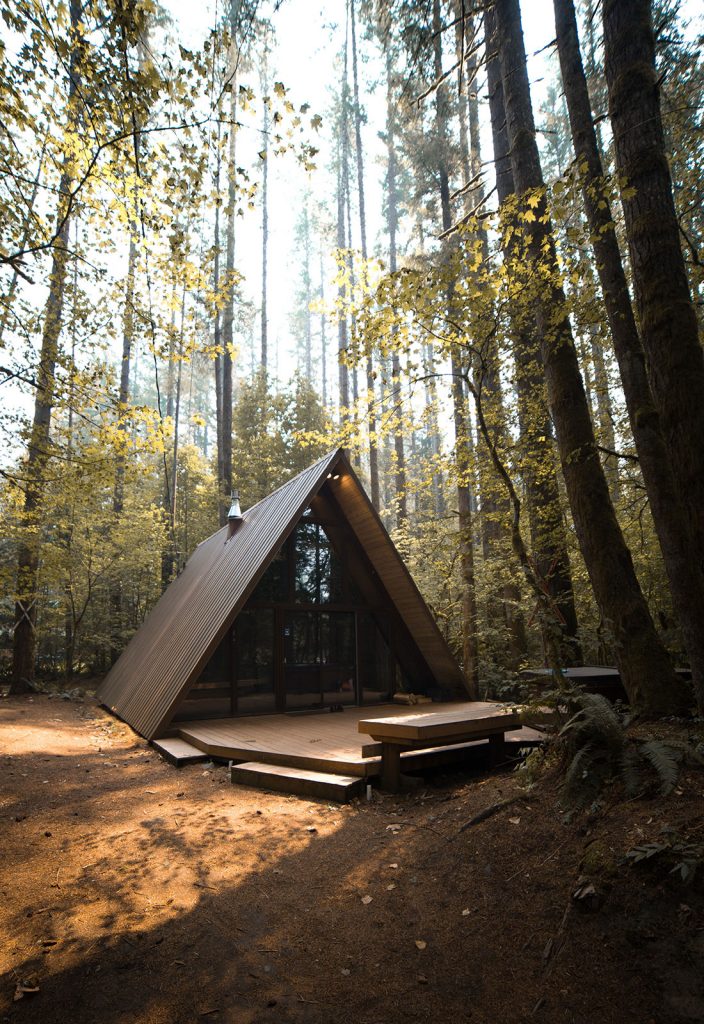 Finally, it's essential to take note of the finer design elements that can assist in making space seem bigger and brighter. Simplicity of form can be beneficial, while the incorporation of mirrors and reflective surfaces can create more depth and help fill the space with light – especially if there is access to a source of natural light. In addition to that, opting for brighter colours in paint and fittings will help to make the spaces seem larger and more airy, while subtle, well-selected patterns can also assist in creating the illusion of space.
Designing bathrooms for tiny homes undoubtedly requires planning, research and ingenuity. But by choosing space-efficient fixtures and opting for bright, airy designs, it's possible to create a functional and beautiful space with all the comfort of a full-sized bathroom – just tiny.