The last decade has seen a steady trend in consumer habits towards more responsible purchasing. Aligned with growing movements in environmentalism and trade labour, the practice of buying is becoming more and more considered an ethical practice. More than ever before, consumers look for transparent supply chains and environmentally efficient materials, with products that are built to last rising to the top of the pile.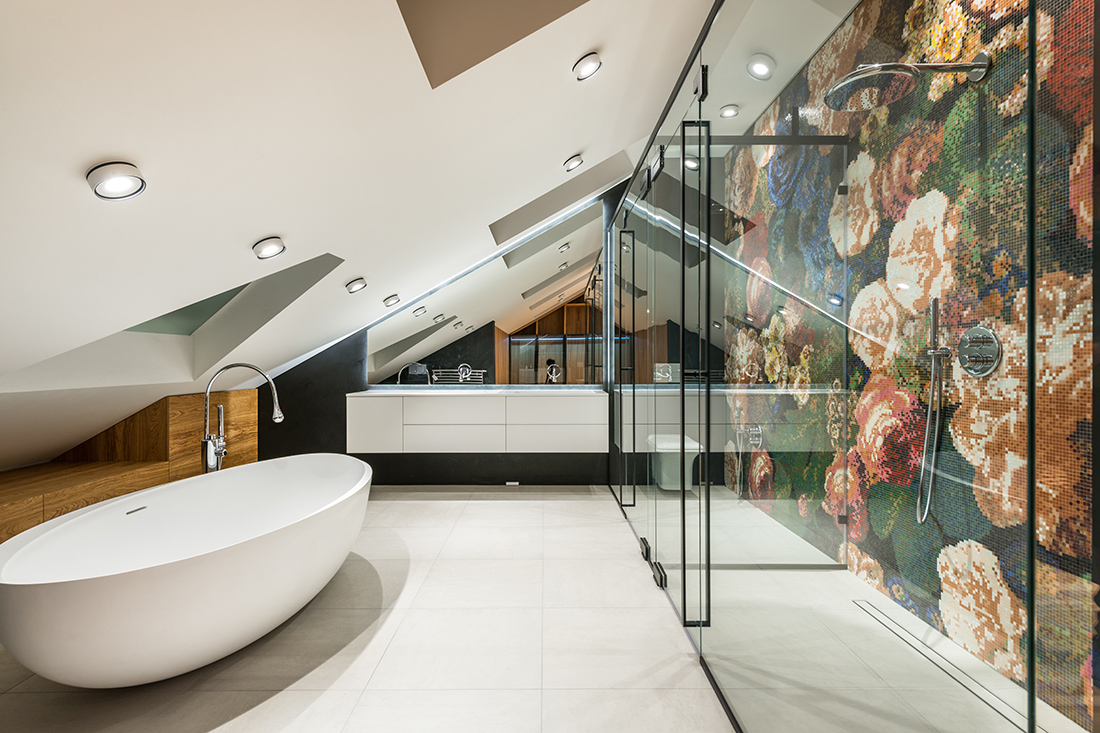 When it comes to bathroom spaces, this trend is no different, as consumers switch out "cheap" for "quality", ensuring they create spaces that will be just as functional in 10 years' time.
Thankfully, with brands such as Danmac, functionality and design collide to set the standard for products that look as good as they work. General Manager Leigh Todd has overseen the operations of the family company since their inception two decades ago, and is a connoisseur of quality parts and materials. Leigh says that there are two main features of the materials that Danmac utilises, and that these features are always reflected in the final product.
"When selecting a material it comes down to design and quality. We do have a material selection, but it must be high grade aluminium. The one thing we look for is a product called 6463 trim alloy, which contains no recycled material so it is top grade.
"The 6463 gives a beautiful mirrored bright silver finish if we use the alloy and polish. Danmac mechanically polishes to get out any dye lines or lines that the extrusion press may leave in the aluminium. Not all brands will offer this as opting out of the polish will reduce the cost, but it affects the end look."
While some companies look to zinc, Danmac believes that brass is the ideal material for structural elements. Higher quality and more durable as a result, Leigh says it's a no brainer for the bespoke shower screens that Danmac handcraft daily. Paying more attention to the bits and pieces that enable a screen to function, Leigh says that a shower screen shouldn't be simply judged on glass.
"High quality, marine grade forged brass is what we look for. You'll see zinc instead of brass in a lot of bathrooms and the average person can't immediately tell the difference on a surface level, but brass always presents a higher quality alternative.
"The issue with shower screens is that the end consumer will never see its quality until it falls apart. The door covers the material so often you don't know."
Leigh goes on to explain that there are no standards for manufacturing shower screens within Australia, thus making education and knowledge imperative in ensuring quality, especially within the bespoke space. Thankfully Danmac are experts in this space, and push their products beyond their boundaries to ensure their durability is of the utmost.
"There's no real testing facility for shower screens. There are waterproofing and glass standards but nothing on the quality of the screen itself. Because of this, we do physical tests ourselves so we can be 100% confident of the quality of the product we are taking to market. We have a space on the factory floor that we use for testing: we'll make a prototype, get the largest door possible made, physically make a shower screen door oversize, overshape, and overweight to create a strenuous testing condition.
"For one of our products, we set it up in the factory and physically tested it for two years, continually opening and closing to ensure the product could maintain its function and quality. Even through this, we took it one step further and hung 8kg from the handles. It only dropped 1mm over 2 years. As we innovate our products or develop new ones, we'll always take what we've learnt from past products and tests to ensure all products meet our own rigorous standard for excellence."
Due to the screens being handcrafted by the team, the warranty of a Danmac product varies as a result. Leigh proudly exclaims that there has been nearly no callbacks on any Danmac piece.
"Our products are built so that warranties aren't even required. Our original pivot hasn't had a single fail in 21 years. For our Opus premium range, we offer a 25 year warranty. Frames are 10 years, but if they are cared for properly there will never be an issue. You shouldn't use chemicals for bathroom mould, soapy water is sufficient and will protect your bathroom."
In attempting to save costs, quality is continuously compromised. Danmac leave no stone unturned in the quest to craft the most premium of bathroom products, which is reflected in their craftsmanship and durability.
For more information on Danmac's superior range, head to danmac.com.au or alternatively call (03) 9775 1223.